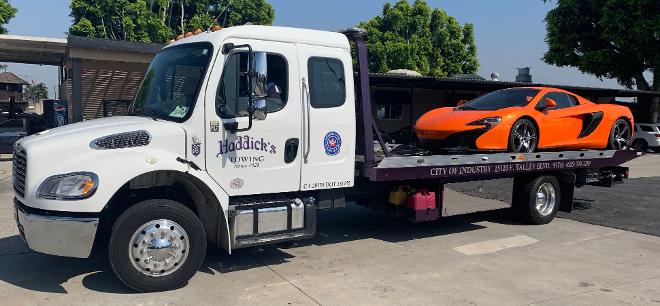 Haddick's Towing was established in 1928 in the city of La Puente, since then it has grown from a one truck garage to a multi-location enterprise based in the City of Industry. Haddick's has full complement of towing, transport, and recovery equipment. We are proud to service several fleet accounts yet are still customer service oriented, offering quick and reliable service at competitive rates.
Our 24 hour dispatch center can be reached at (626) 330-3289
or Faxed at (626) 968-4929
24 hours a day 7 days a week tow service!
Weekday Release Hours M-F 8AM-5PM
Property release M-F 8am-4:30pm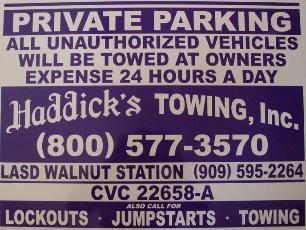 Private Property Impound ( PPI ) signs available $20 per sign. Please contact Newell for details and restrictions (626) 330-3289 ext. 7478.